INSULATION
THE BEST OF TWO WORLDS
German Engineering Meets American Manufacturing for Unparalleled Quality and Performance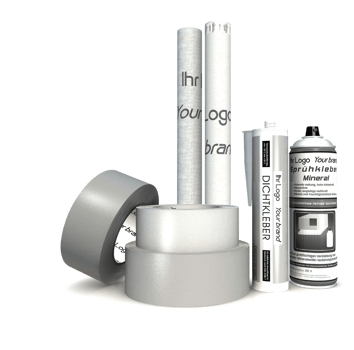 POWERFUL KNOW-HOW
Why choose Oskorp?
As a discerning customer in the United States, you understand the importance of high-quality building products that deliver on their promises. That's where Oskorp Inc., the US-subsidiary of Bowcraft, comes in. Combining the precision of German engineering with the exceptional production standards of American manufacturing, we bring you a range of innovative solutions designed to meet the unique needs of the US market.
At Oskorp Inc., we take pride in offering products that are crafted with the utmost attention to detail, ensuring the highest levels of performance, durability, and reliability. Our extensive product line includes advanced insulation systems, cutting-edge airtightness solutions, and state-of-the-art fire-resistant technologies, all backed by rigorous testing and certification.
As part of our ongoing commitment to delivering world-class building solutions, we are excited to announce that most of our products will soon be manufactured right here in the United States. This strategic move allows us to streamline our supply chain, reduce lead times, and offer an even higher level of customer service to our valued US clients.
Our products are meticulously designed and engineered in Germany, ensuring the highest standards of performance, safety, and durability.
By bringing our manufacturing capabilities to the United States, we are better positioned to serve our American customers with shorter lead times and localized support.
Our diverse range of products is designed to address a wide variety of building challenges, from energy efficiency to fire protection, ensuring that you have the right solution for every project.
With years of experience in the building industry, our team of experts is always on hand to offer guidance and support, ensuring that you get the most out of our innovative products.
FAQ
Need answers?
We've got you covered! Explore our FAQs or reach out to us.
Who is Oskorp?
We are the US division of a global conglomerate. With our headquarters based in Germany, the group primarily operates in Europe. Our top-notch products are manufactured in both Germany and the United States, showcasing our commitment to quality and innovation.
Who is my contact person?
When you choose to partner with us, you'll be assigned a dedicated sales representative who will take care of all your needs. No more calling hotlines or waiting for random employees to respond to your emails. And if your contact person happens to be on vacation, we'll provide you with the contact information of their capable stand-in.
I want to sell some of your awesome products in my (online-)store. Is that possible?
Certainly! We are absolutely thrilled to discuss the prospect of forming a partnership with you. Don't hesitate to reach out to us directly to schedule a meeting.
What happens (with my data) when i contact you.
Upon reaching out to us, a dedicated sales representative will promptly get in touch with you, utilizing your preferred method of communication, be it via email or phone. Rest assured, this individual will also provide you with their personal contact information. We want to emphasize that your data will never be utilized for marketing purposes other than our own newsletter, and we have a strict policy against selling any of your information. For more details, please refer to our comprehensive privacy policy.
Where can I buy your products?
We specialize in offering customized products tailored to your needs. Our goal is to match each product with the perfect partner. If you come across something you love, don't hesitate to reach out to us at (239 365-5525) or through email at welcome@oskorp.com. We will get back to you promptly with a personalized solution.